In stock
Regular price
Sale price
£65.00 GBP
Unit price
per
Sale
Sold out
The Duet 3 Expansion 1HCL has a number of peripheral inputs and outputs for functions such as sensing motor temperature, controlling a brake and axis endstop. It connects to the Duet 3 CAN-FD bus using RJ11 connectors (the same as the Duet 3 Mainboard 6HC, Duet 3 expansion boards, and the tool distribution board). Multiple 1HCL boards can be daisy-chained on the bus, with power (up to 48V) provided locally. This allows for very large machines to be constructed without a significant wiring burden and signal integrity issues.
The documentation contains more details; a summary of the feature set is here:
ARM Cortex-M4F microcontroller running at 120MHz.

An advanced TMC2160A stepper driver: SPI controlled, can be run in open loop or closed-loop mode. Maximum motor current 6.3A peak per phase (4.45A RMS).

Two medium-current (2.5A max recommended) outputs at VIN or VBRAKE voltage with PWM capability

Two 3.3V-level PWM capable output (3mA max),

Two digital inputs

One thermistor/PT1000 input

12 to 48V power input

On-board 12V, 5V and 3.3V regulators

CAN-FD interconnect to main controller board and other expansion boards
View full details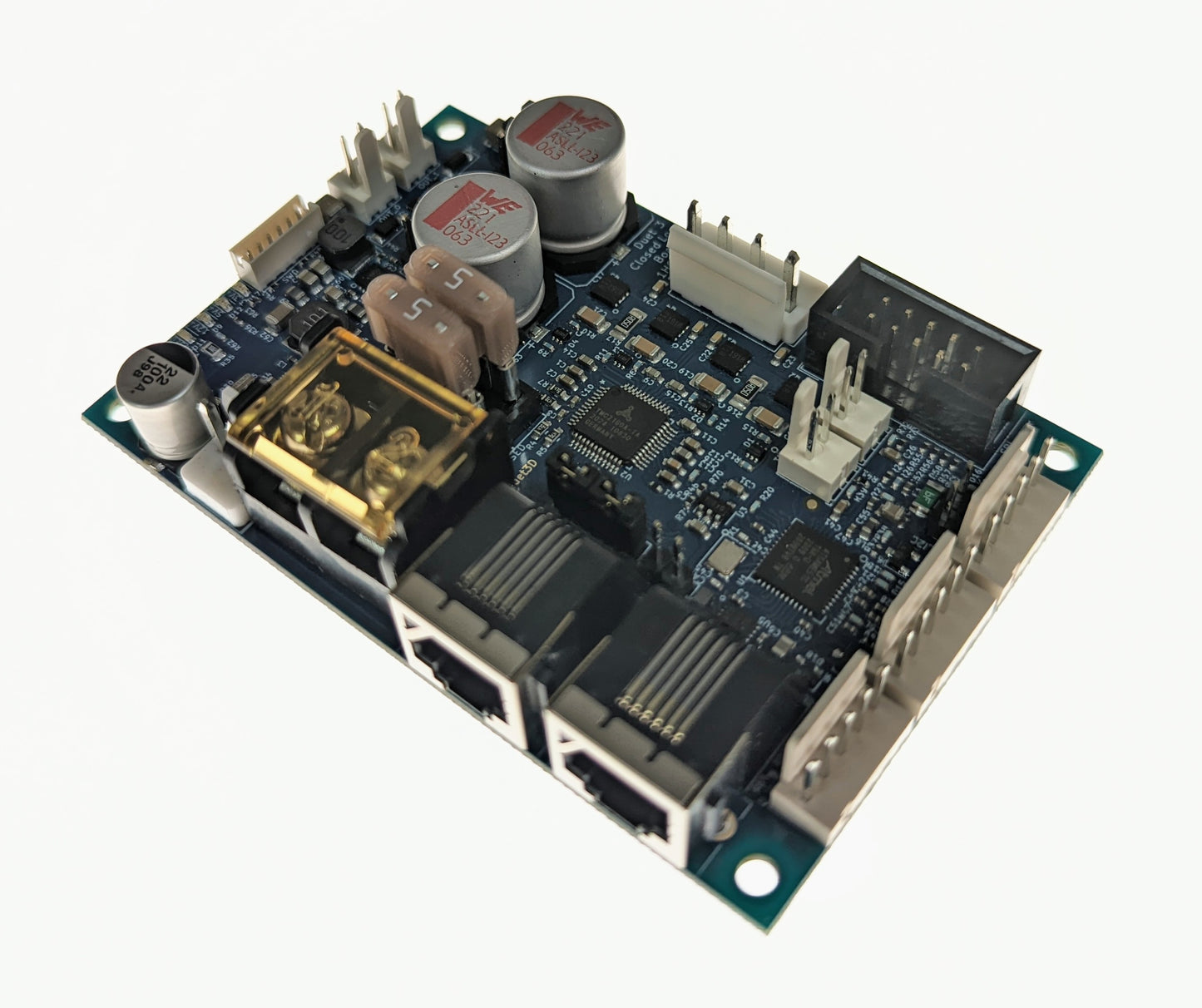 ⚠️ WARNING: This product can expose you to chemicals including Mineral Oils, which is known to the State of California to cause cancer, and Lead and Nickel, which are known to the State of California to cause cancer and birth defects or other reproductive harm.