In stock
Regular price
Sale price
£14.30 GBP
Unit price
per
Sale
Sold out
View full details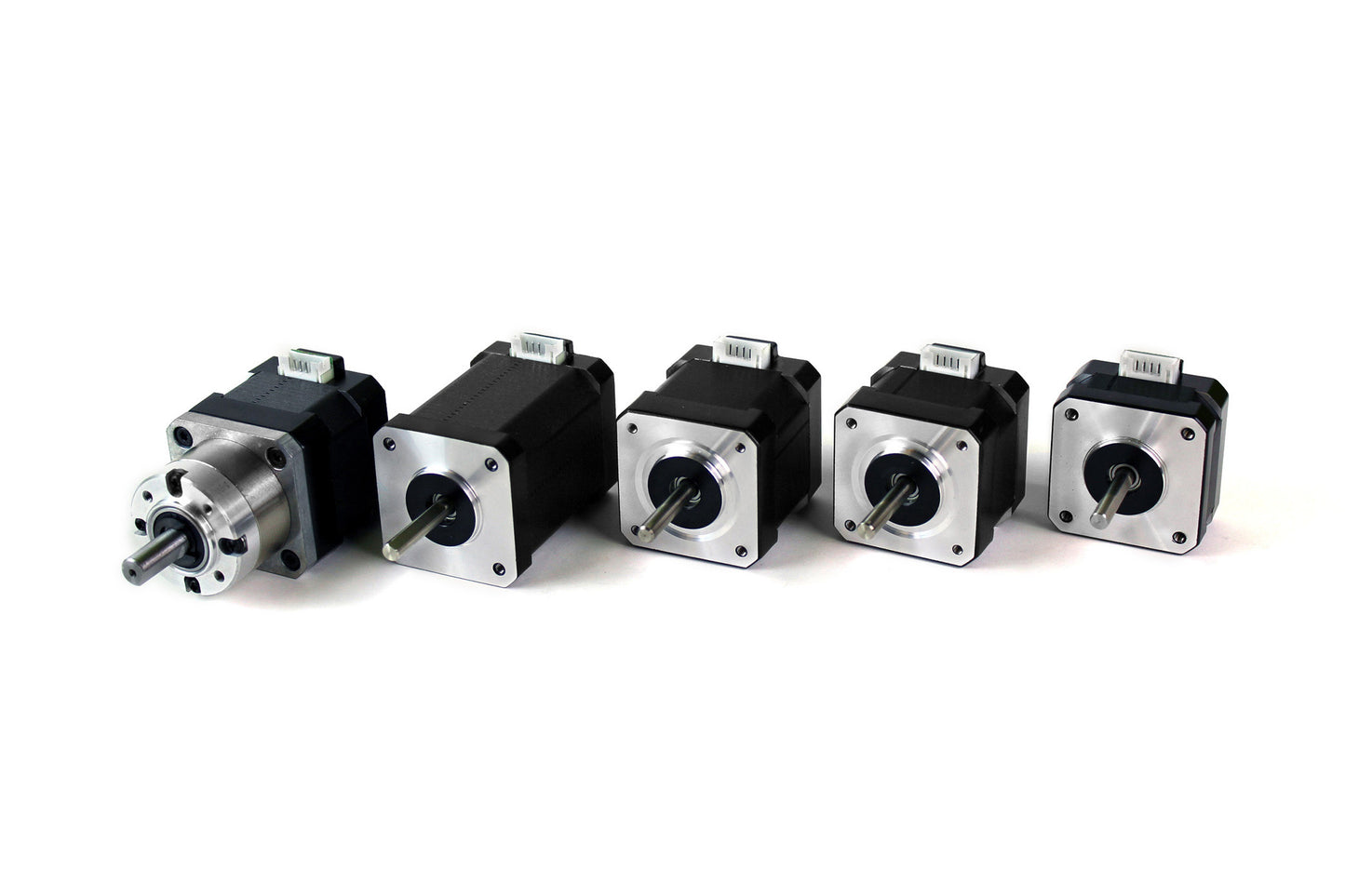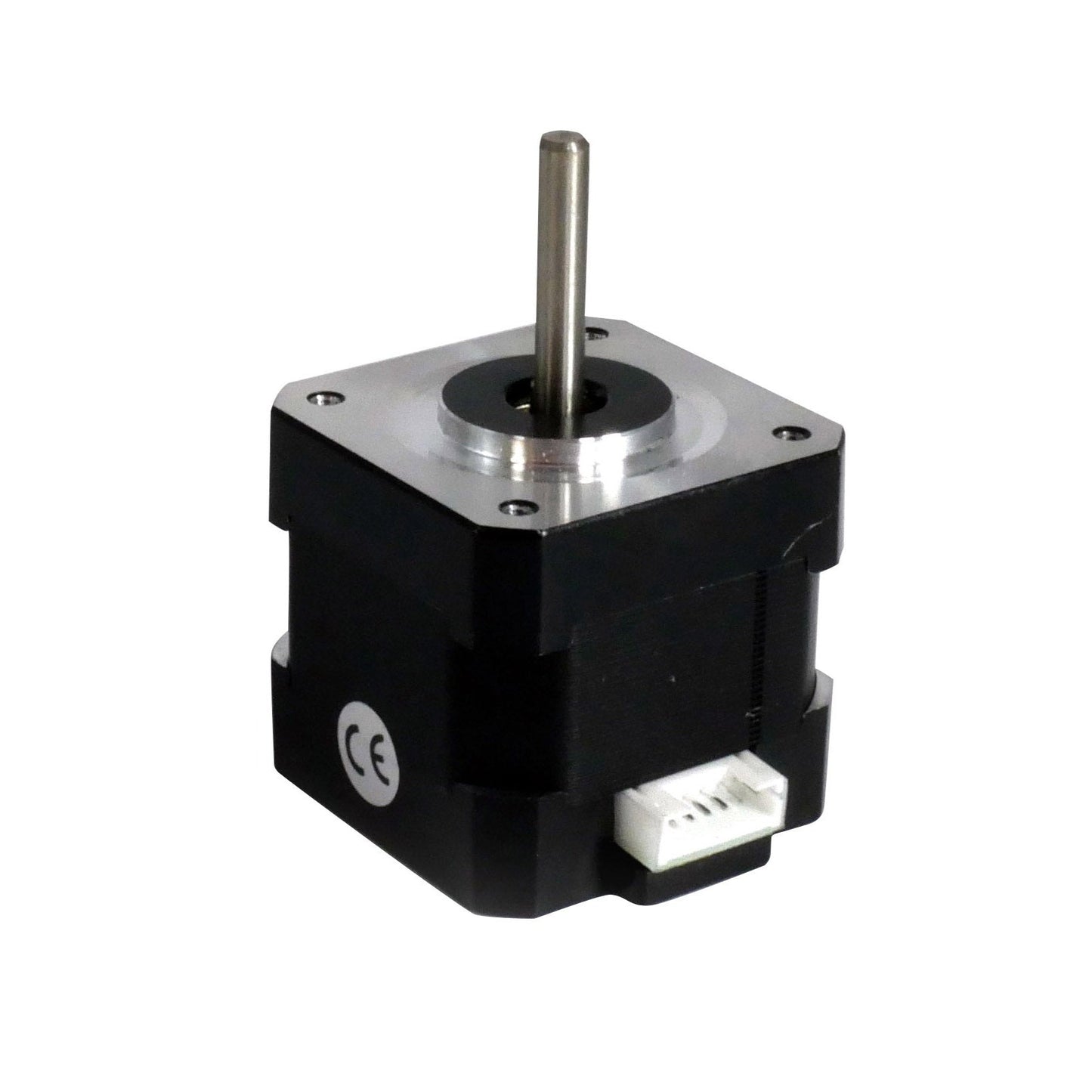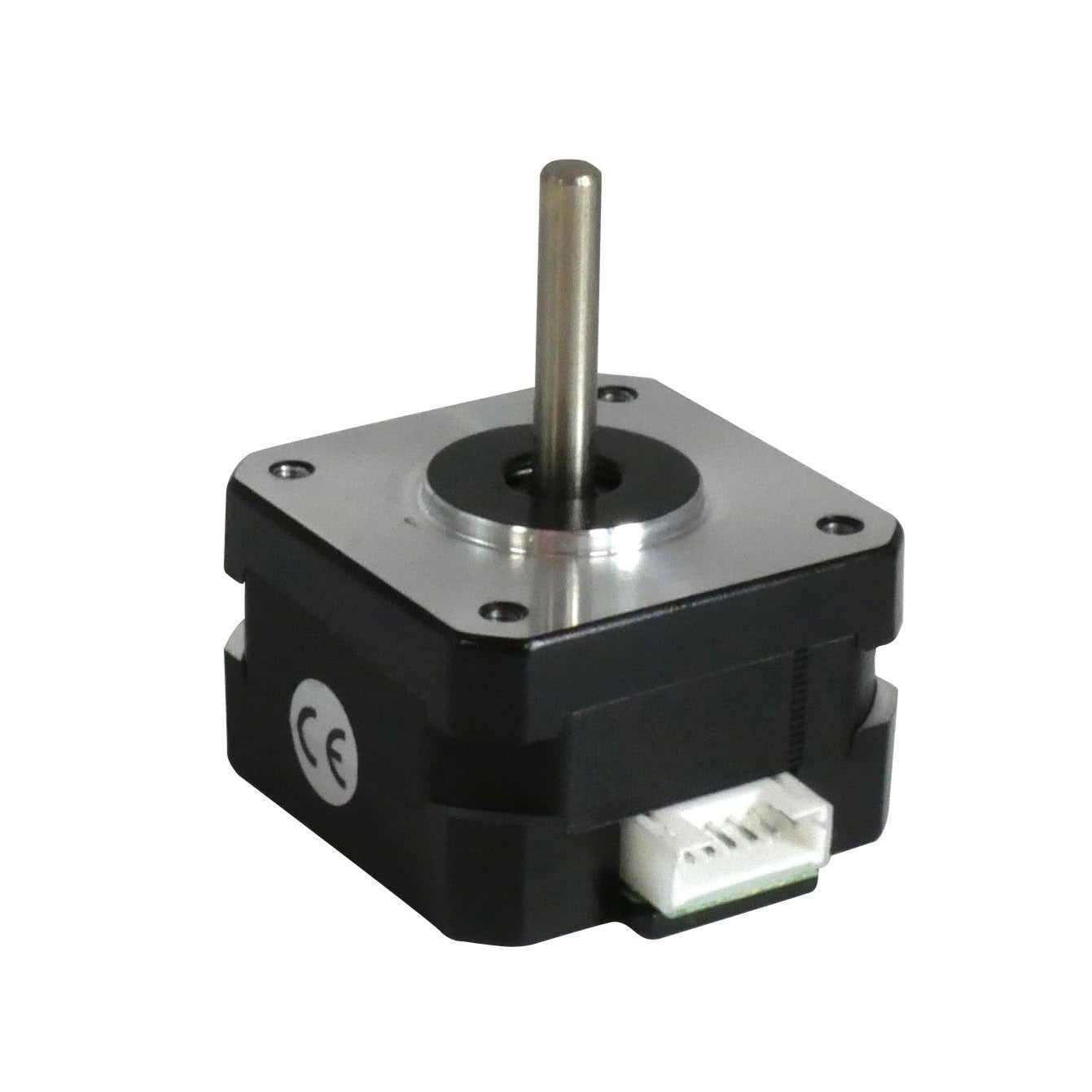 A selection of E3D stepper motors suitable for 3D printer motion systems and extruders. All motors are supplied with a 1m motor cable.
Geared motor 
This motor uses a planetary gearbox with a 5.18:1 reduction. This gives you up to 196Ncm of torque without the need for high current stepper drivers, however, you will not be able to run this motor as fast as an un-geared one. The main application of this motor is in direct extruders.
Super Whopper motor
The Super Whopper is for when you need extra power, and when motor mass is not an issue. Best used when you want a fast accelerating axis where the motor is static. 
High Torque motor 
A good all-around workhorse, primarily used for driving printer axes. 
Compact But Powerful motor 
The Compact But Powerful motor is the recommended motor for The E3D Titan and Titan Aero. It's lighter and shorter than a typical NEMA17 motor - however, it produces almost as much torque. It is suitable for driving geared or direct extruders. It is also suitable for printer axes, provided they are light-duty, eg: a dual lead screw Z-axis that uses 2 motors.
Slimline motor

The Slimline motor is currently our lightest motor with a stepping angle of 0.9°. It's perfect for low load applications. Supplied with a 1m motor cable, It can be used with our Titan or Titan Aero extruder.
⚠️ WARNING: This product can expose you to chemicals including Mineral Oils, which is known to the State of California to cause cancer, and Lead and Nickel, which are known to the State of California to cause cancer and birth defects or other reproductive harm.
Read More About P65 Warnings