In stock
Regular price
Sale price
£48.50 GBP
Unit price
per
Sale
Sold out
View full details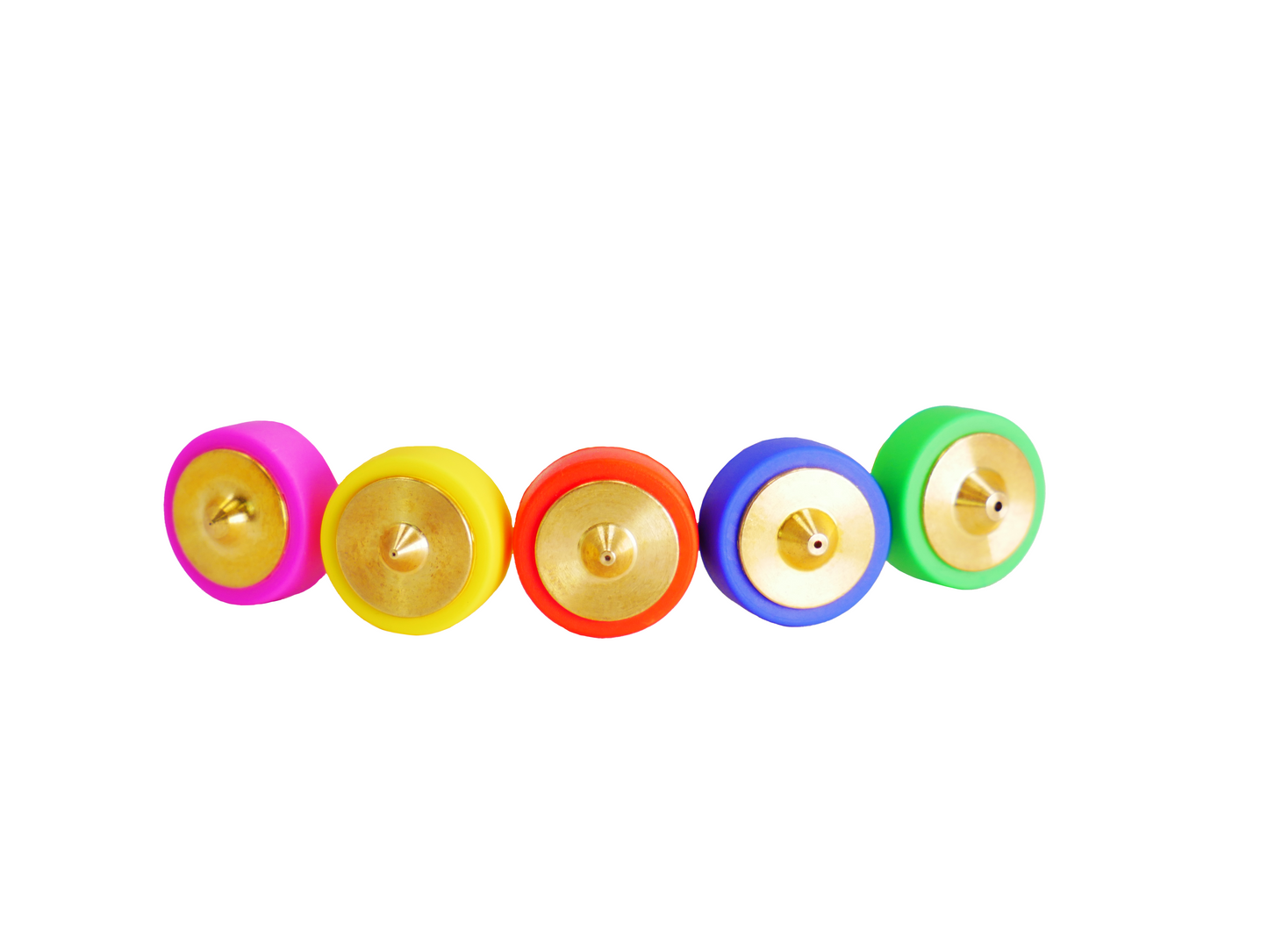 Experiment freely. With nozzle swapping this easy, you're free to experiment with nozzle sizes you might not have used before. Set your 3D printer up for ultra-fine or ultra-thick extrusion widths in no time at all. Print large objects in less time or tiny objects with high resolution. 

Frustration-free. Each Revo Nozzle is a preassembled nozzle and HeatBreak in one unit, so there's no hazardous hot tightening and no chance of incorrect assembly. Say goodbye to frustrating HotEnd leaks and enjoy reliable 3D printing! 
Rapid identification. Identify nozzle sizes at a glance, thanks to a colour-coded silicone sock. Plus, each Revo Nozzle has its size engraved into it with easy-to-read numbers, so there are no confusing identification markers to learn! 
ObXidian 
With a wear resistance that is orders of magnitude higher than any other E3D nozzle, ObXidian is really hard. This is achieved by pairing a tool steel insert with our new E3DLC™ coating. This specially formulated coating also embeds non-stick properties into the Nozzle itself. Meaning considerably less plastic build-up around the Nozzle.
Please note:
- Revo™ Nozzles are not compatible with V6-style heaterblocks
- You may need to adjust your Z offset when changing nozzles.
- We do not recommend the use of abrasive materials with 0.25mm nozzles. The particle sizes, especially with fibres, can often be larger than 0.25mm, significantly increasing the risk of clogging the nozzle. However, 0.25mm nozzles still benefit from the reduced stick properties of the E3DLC coating.

⚠️ WARNING: This product can expose you to chemicals including Mineral Oils, which is known to the State of California to cause cancer, and Lead and Nickel, which are known to the State of California to cause cancer and birth defects or other reproductive harm.
Read More About P65 Warnings